Vitamin B12 Deficiency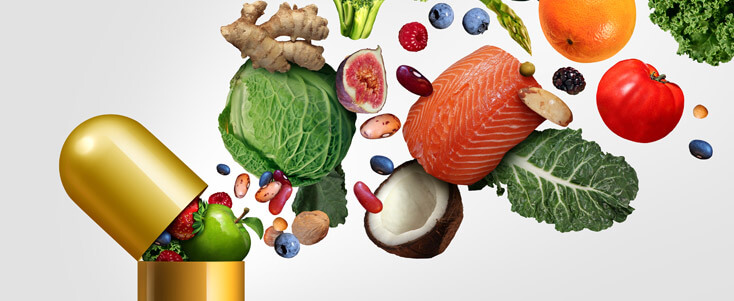 Vitamin B12 Deficiency
Cobalamin is another name for vitamin B-12 and is an essential vitamin. Vit.B12 is needed for nerve tissue health, brain function, and the production of red blood cells. Vitamin B-12 is naturally available in meats, but people who do not eat meat, such as vegetarians can obtain vitamin B-12 from milk and milk based products or in supplement form.
The metabolism of every cell in the body depends on vitamin B-12, as it plays a part in the synthesis of fatty acids and energy production. Vitamin B-12 enables the release of energy by helping the human body absorb folic acid.
Deficiency of Vit.B12
Even slightly lower-than-normal levels of vitamin B-12 can trigger deficiency symptoms, such as depression, confusion, memory problems, and fatigue. However, these symptoms alone are not specific enough to diagnose vitamin B-12 deficiency. Extended symptoms of vitamin B-12 deficiency include constipation, loss of appetite, and weight loss. Once symptoms escalate, they can include neurological changes, such as numbness and tingling in the hands and feet. Some people may have difficulty maintaining balance. Vitamin B-12 deficiency carries a serious risk of permanent nerve and brain damage. Some people with insufficient vitamin B-12 have a higher risk of developing dementia.
Genetics of Vit.B12 deficiency
Genetic mutation in second transporter protein was involved in transport of vitamin into cell is one of the evident causes of hereditary Vit.B12 deficiency. Gene mutations can have crucial effects on individual's ability to digest, absorb, and use vitamin B12. Some genetic factors disrupt absorption of vitamin while some causes insufficient absorption ultimately causing low levels in blood stream.
Genetic predisposition to such mutations can make you candidate to have Vit.B-12 impairment in future. DNA testing or genetic testing can find if you are prone to such mutations based on your genetic makeup. Diabetic medication like metformin can impair absorption of VitB-12. Early diagnosis of this serious genetic condition and has given us new paths to explore treatment options. Treatment includes vitamin B-12 injections or supplements for limited period of time depending upon the deficiency.
For more information on DNAwise or DNA test kit or genetic testing package, please fill up the inquiry form.
Are you looking to modify your lifestyle and habits to improve the quality of your life? Answer simple questions related to your Immunity, Fitness, Nutrition, Health and Habits check your health assessment.
View More