Vitamin B12 Deficiency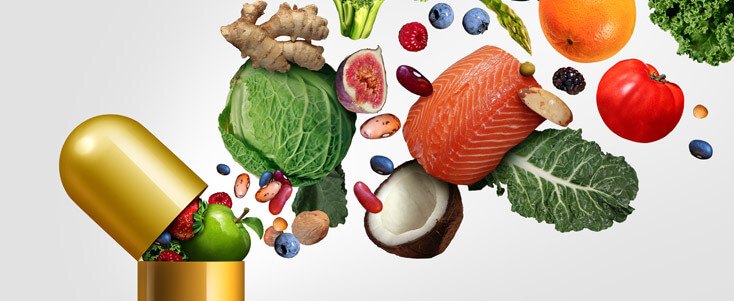 Vitamin B12, also known as cobalamin, is a water-soluble vitamin. It plays several important roles in your body, including the function and development of brain and nerve cells, the formation of red blood cells, and DNA synthesis. Interesting fact is Vitamin B12 is a vital vitamin that your body needs but your body can't produce it. Vitamin B12 does not typically occur in plant foods unless it is supplemented. Animal-based foods contain vitamin B12 naturally.
In healthy individuals, the key factor that determines Vitamin B12 levels is diet. However, some people are at an increased risk of developing B12 deficiency or insufficiency, such as older adults, people on vegan diets, people with certain health conditions, etc. Your genes can contribute to your vitamin B12 levels too. Not all, but some types of vitamin B-12 deficiencies can be the result of inheriting a genetic condition.
Understanding Vitamin B12 deficiency
When levels of B12 become too low to meet the demands of the body, a deficiency or insufficiency of vitamin B 12 can occur. This can cause a number of symptoms, such as -
Symptoms
Fatigue
Depression
Numbness
Confusion
Shortness of breath
Diarrhea
Mood changes
Nervousness
Memory problems
Tingling sensation in the fingers and toes
Extended symptoms of vitamin B-12 deficiency include constipation, loss of appetite, and weight loss.?In some cases lead to nerve and brain damage.
Why does Vitamin B12 deficiency happen?
The commonest causes nowadays are?food-bound cobalamin malabsorption and age-related factors. But gene mutations can also have vital effects on a person's ability to digest, absorb, and use vitamin B12.?There are DNA differences in genes that might affect the way your body absorbs and uses vitamin B12. Due to some differences, less of the nutrients are retained. Genetic variants may change vitamin B12 tissue status by affecting the proteins involved in vitamin B12 absorption. These DNA differences might cause a tendency toward slightly lower levels of vitamin B12 than average.
How to avoid Vitamin B12 deficiency?
Genetic predisposition to such mutations can make a person prone to vitamin B-12 impairments. Fortunately, it is now possible to use genetic testing to associate DNA sequence variations across the human genome with the risk factors of developing diseases.
Through DNA testing or genetic testing, you can find if you are prone to such mutations based on your genetic makeup. Early diagnosis can prove beneficial in a serious genetic condition. DNA testing has given us a new way to find happier and healthier life.
Why keep guessing about health conditions and the right lifestyle for yourself? Just a simple genetic test from the comfort of your home and you can find a way to better life.
Book a genetic test now and unleash the insights for your health and well-being. Indus Health Plus brings you easy-to-avail DNA test packages to make your life healthier and happier with just a few precautionary steps.
Are you looking to modify your lifestyle and habits to improve the quality of your life? Answer simple questions related to your Immunity, Fitness, Nutrition, Health and Habits check your health assessment.
View More