Saliva Collection Instructions for Genetic Testing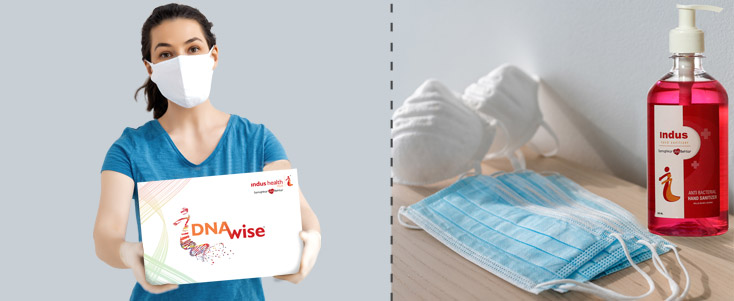 Saliva sample collection Guidelines:
See the sample collection AV and follow the guidelines mentioned in the kit manual for collecting saliva in the collection tube
After saliva collection, close the tube, sanitize your hands, wear a mask and disinfect/ sanitize the surface of the tube. Make sure that the content printed on the tube (e.g. the barcode ID) is not erased or damaged
Pack the kit as directed for returning
Sanitize the kit taking precaution that the content printed on the kit is not erased
Note: Please make sure that no saliva or nasal droplets fall on the exterior surface of the tube
Please DO NOT give saliva sample if you or your family members:
Are Covid-19 positive
Not been tested for Covid-19, but have symptoms like Fever, Dry Cough, Tiredness, Fatigue, Muscle pain, Sore throat, Diarrhea, Headache, Loss of taste/smell, Shortness of breath
Living with or came in physical contact with covid-19 positive patient(s)
Living in containment zone or red zone
Such individuals (a, b, c, d) can give saliva samples only after 14 days of completion of home quarantine period of 17 days (after onset of symptoms or date of sampling, for pre-symptomatic cases) and no fever for 10 days.
Returning/Reposting the Kit:
Once the kit is ready, call customer care on 9545622222 to return the kit
To be safe, wear a mask, wash your hands while handing over the kit to the pick-up person. Maintain a safe distance between you and the pick-up person. Ensure contact-less handing over of the kit
After submitting the kit, wash hands with soap and water
Please follow all the above mentioned precautions and guidelines while giving your sample for genetic testing to prevent the spread of COVID-19.