Which Parent Gives You Most Genes?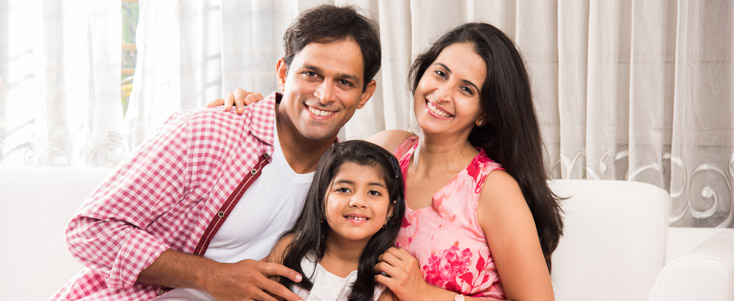 One pertinent question after childbirth is if the child looks like the mother or father - what are traits that the child has inherited. Let's see what traits you inherit separately from your parents.
Your genetics are determined at the time of your conception. You get one copy of each gene from your mother and one from your father. However, it doesn't mean that genes from both sides are equal in making you, YOU. The nucleus contains genetic info in a combination of 23 pairs of chromosomes that are made from DNA. You inherit one pair from each of your parents. Only one pair, chromosome 23 determines the gender.
Mitochondria, the powerhouse of the cell is inherited from the mother. Mitochondria has its own DNA and it is responsible for generating energy from the food, and thus a very important part. On the other hand, father's genes are more aggressive and gain prominence in manifesting in you. It is also a known fact that the sex of the baby completely depends on the father because the mother only carries X-chromosome.
What's more influenced by your mother's genes?
Mitochondria
Intelligence
Weight
Hemophilia
What's more influenced by your father's genes?
Gender
Height
Dental health
Heart diseases
Who do you think you like the most - your mom or your dad?
Apart from the above mentioned, you inherit your eye colour, dimples, hair pattern, etc. and some health conditions from both parents. No matter what kind of DNA you inherit, you should maintain a lifestyle that keeps you healthy. You can only know your suitable lifestyle with a genetic test. Your lifestyle is the major factor in keeping you healthy and happy. A genetic test can reveal the traits and health conditions you are predisposed to develop in your life. Knowing them can help you prevent or delay their onset and empower you to take appropriate personalization of your diet and exercise.
Want to discover your own DNA and its impact on your health and fitness? Get 80 genetic parameters in one report along with recommendations in your DNAwise genetic test.
Are you looking to modify your lifestyle and habits to improve the quality of your life? Answer simple questions related to your Immunity, Fitness, Nutrition, Health and Habits check your health assessment.
View More