All You Need to Know About Amitriptyline
The high-paced life and the constant need to switch our mental and physical gears have led to severe stress. Stress may cause a feeling of sadness, headaches, pain, and lethargy.
The percentage of people suffering from depression has gone up in recent years.?
Depression is a clinical condition, which is accompanied by a state of extreme sadness over a long time. It is caused by a chemical imbalance in the brain and can manifest in many forms. Patients may feel useless, sad, and dejected. Some patients find it difficult to do routine activities and lose interest in life. If you feel, you or your loved one is showing signs of depression, it is imperative to visit the doctor.?
The doctor would prescribe medications as per the need of the patient. Amitriptyline is one such drug that can be prescribed by doctors.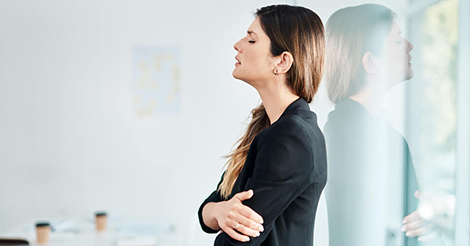 What is Amitriptyline?
Being in use from the early 1960s, Amitriptyline belongs to the tricyclic antidepressants class of drugs used to treat depression, bipolar disorder, and other related conditions like chronic pain and insomnia. Several new antidepressants have been introduced successfully, but due to the effectiveness of Amitriptyline, it is still prescribed to treat depressive disorders. Amitriptyline is known to cause several side effects; hence it may not be the first line of treatment in many cases but is considered the second line of treatment.
If other treatments are unsuitable or ineffective, Amitriptyline may be a good option in some cases.
Amitriptyline affects chemical messengers in the brain that are important for its normal function and blocks the reabsorption of neurotransmitters. Amitriptyline increases the levels of these neurotransmitters in the brain, which helps improve the patient's condition.
What is Amitriptyline given for?
Amitriptyline usually is prescribed for the following symptoms.
A feeling of sadness
A feeling of loneliness and worthlessness
Thoughts of ending one's life
Not eating due to sadness
Loss of appetite and energy
Loss of sleep
It also can be prescribed for some other pain-related symptoms.
How to take Amitriptyline?
Amitriptyline comes in 10mg, 25mg, or 50mg tablets. It also is available in liquid form of the same strengths. Based on the age of the patient and the severity of the disease, the doctor prescribes the medicine. It is usually given at different doses depending upon individual conditions.
Amitriptyline can be taken orally as directed by your doctor
It can be taken as a tablet one to four times.
It can be taken with or without food.
You should always complete the entire dose as suggested by the doctor. Never stop taking it abruptly. If discontinued suddenly it may cause severe side effects.
To experience the full benefits, you need to take this medicine for at least six weeks or as instructed by the doctor.
It is advised to take it before you go to bed at night because the medicine can make you feel sleepy.
If you miss a dose, take it as soon as you remember. In case it is almost time for the next dose, do not take it. You can continue with the next dose as usual. Never take a double dose to compensate, even if you miss a dose anytime.
Set an alarm for the medicine. It helps you to take the dose on time, each time.
Precautions before taking Amitriptyline
Before taking this medicine, inform your doctor about the following
Your entire medical history and drug allergies
Family history of bipolar/manic-depressive disorder
Any bleeding problems
Heart, kidney, and liver disease
Any seizure disorders
If you have any form of thyroid disease
Any history of glaucoma (angle-closure type)
You are pregnant or breastfeeding.
Popular brand names for Amitriptyline
Amitriptyline is sold under the following brand names
Tryptomer (Dr Reddy's Laboratories Ltd)
Eliwel (Sun Pharmaceutical Industries Ltd)
Amitone (Intas Pharmaceuticals Ltd
Relidep (Reliance Formulation Pvt Ltd)
Triptaz (Linux Laboratories)
Amitryn (KC Laboratories)
Triptaz (Linux Laboratories)
Vivax (A N Pharmacia)
Triplent (Talent India)
Sarotena (Lundbeck India Pvt Ltd)
Some side effects of Amitriptyline
Like all drugs in the market, Amitriptyline also has its fair share of side effects. Not all patients show side effects, but a small percentage can experience the following side effects after consuming the medicine.
Mild nervousness or dizziness
Diarrhoea
Constipation
Dry mouth
Nausea or a feeling of vomiting
A feeling of tiredness and drowsiness
Almost all the side effects listed improve over time. You should discuss with your doctor if they continue over a long period and tend to disrupt your daily activities.
Although not everyone, a small percentage of the patients may very rarely experience?severe side effects?like
Fast or irregular heartbeat
A state of confusion
Hallucinations
Stiffness of legs and arms or muscle cramps
Problems in urinating, dark brown colour urine
Blurred vision
Seizures
Yellowing of skin or eyes
Intense pain in the upper stomach
The drug allergy could lead to the following
Rash on parts or the entire body
Difficulty breathing normally
Swollen face
If you experience any of the above severe symptoms or anything out of the normal, you must stop the medicine and consult the doctor immediately.
How do I know Amitriptyline suits me?
Until a few years ago, whether a drug suits an individual may have been a difficult question to answer. But today is the future of medicine, and we see new horizons for treating and curing diseases.
Results armed with specific DNA information are a revolution in itself!
You can certainly know if Amitriptyline is the drug for you or not. Thanks to genetic testing, it is easy to personalize drugs to suit your unique self, based on your unique genetic makeup. You can now know the drugs that would give you the desired therapeutic results.??
What is genetic testing?
Genetic testing is the study of your DNA to identify mutations or changes in the genes that cause a disease or disorder. The test enables you to know the chances of getting the disease and an early diagnosis. The early diagnosis helps you start the treatment soon and delay the onset or stop the disease from manifesting
Genes influence the metabolism of the drug you take. Each individual reacts differently to the same drug. It's often seen that some people experience immediate relief while some experience adverse side effects despite taking the same medications.
MEDNAwise genetic testing: Solving all the genetic mysteries!
We at Indus Health Plus have come up with the MEDNAwise genetic test. The perfect tool to help the doctor to prescribe the best and most effective drug, eliminating the traditional hit-and-trial method.
MEDNAwise genetic testing is a pharmacogenetic testing product and can predict your genetic response to 70+ drugs used in different medical specialties, including Amitriptyline.
MEDNAwise is a simple, direct-to-consumer test. It is a quick and easy saliva test. You can do it from the comfort of your house. Detailed results are sent to you.
An added benefit is that our counsellors are available for a free consultation on the test results. They would guide you with diet plans and further health check-ups.
The future of health is here, what are you waiting for? Get the best for yourself, sign up for the Indus Health Plus MEDNAwise genetic test today!
Why Choose Indus Health Plus?