All these adages prove that good health plays a crucial role in the wellbeing of one's life. But developing and maintaining good habits like eating healthy, going for a walk, exercising, swimming, playing sports, avoiding junk food & stress relievers like yoga & music will not suffice to maintain good health.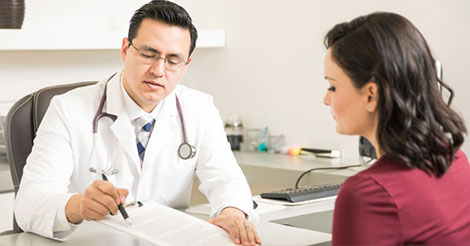 Comprehensive Health Check Up - Why You Required?
It is well said that "Health is not valued until you fall sick". The key to maintain good health is to test if you are really healthy as you appear externally. While there are various ways of testing your health; the best way is by opting for a comprehensive health checkup.
Comprehensive Health checkup is the introspection of an individual's living lifestyle and management of his/her quality of life. Comprehensive health checkup offers complete full body checkup. Health checkup packages are tailored in such a fashion that it ensures to capture early warning signs of any masked disease or illness.
Comprehensive Health Plan - Reality Check for Vital Organs and Parts
Comprehensive health plan is a confirmatory test to ensure that your body is really healthy from within. Comprehensive checkup plans include health screening for vital organs of the body like
Apart from these organs comprehensive health checkup will also screen your
Thyroid Glands
Abdomen & pelvis with the help of Ultra Sound Sonography
Urine test
Chest X-ray
Stool test
Blood test for diabetes & complete blood count
Comprehensive Health and Wellness - Does It Really Matter?
Post completion of the above test Comprehensive health screening also includes a physician consultation. During this comprehensive health and wellness consultation, the physician guides you on your overall health status.
Test results of the comprehensive health checkup plan will show the real picture of one's health. Thus it is always advisable to go for a regular checkup for healthy living.
For an individual what really matters is to live a healthy life with the family. The comprehensive health checkup is not only the ideal preventive health check up tool but the most reliable. Indus Health Plus is committed to provide better than the best health checkup facilities PAN India.
Indus Health Plus offers the range of comprehensive health plan at various cities like:
Pune
Mumbai
Delhi
Bangalore
Hyderabad
Chennai
Thiruvananthapuram and 70+ cities more...
Get your Comprehensive health check up done at the earliest in the above centers.
Remember -
"Without health, life is not life, life is lifeless!"