Women Leadership Award in Healthcare - CMO Asia 2016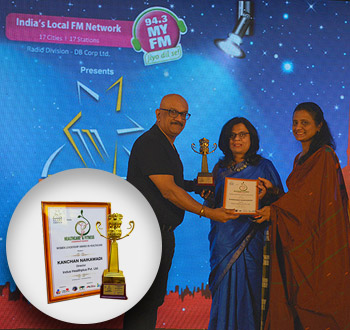 Ms. Kanchan Naikawadi, Founder and Director Indus Health Plus was recognized with Women Entrepreneur of the Year for the category of 'Women Leadership Award in Healthcare'by CMO Asia, recently in Mumbai. The Healthcare and Fitness leaderships awards is a premium forum bringing elite marketers, fitness lover, retailers, brand custodians, advertising & healthcare professional under one roof. More than 10000 nominations were submitted this year for consideration across all categories from across countries. CMO Asia winners were selected by professionals worldwide who participated in the judging process.
Need Help Choosing a Checkup ?