Health Checkup Day


You reach the checkup centre and follow the instructions given by the Indus executive at the time of instruction call.
You will be greeted at the registration desk by an Indus representative who will assist you in completing all registration formalities.

You will be taken for a complete medical history and physical evaluation
Fasting blood and urine samples will be taken
You will be provided breakfast
Further tests are conducted
Two hours after breakfast, another blood sample (PP) will be taken
Remaining tests are completed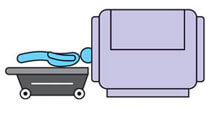 Reports of the tests are given same day. Post test expert counselling by doctor for a final assessment of all your test reports.
If you have any pre-existing disease/illness, make sure you carry all relevant reports with you, You are expected to keep a day's time off for all the tests to be conducted, consultation from doctor to be taken and dispatch of report to be completed.

Get a Call from Health Advisor