Being young does not guarantee a healthy you. Today, young and elderly both are at equal risk of getting lifestyle diseases and therefore regular preventive health checkups are meant for one and all. They help in catching diseases early, while they are still in a stage which can be better treated and managed.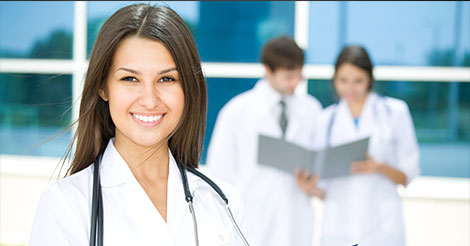 In their 20s and 30s, people are usually ignorant about their health and do not give much attention to their bodies and health status. Of course in young age our body is more strong, high in immunity and physical fit but it really does not promise absence of diseases which signal no apparent symptoms in early stages like high blood pressure, high cholesterol levels, heart diseases, certain cancers or diabetes.
Checking Fitness Level - Good Idea!
So, evidently it a prudent idea to keep checking your fitness level even in young age and make sure that your body is functioning well. After taking a fitness checkup, if all test results come out clear, it gives a reasons to rejoice your good health and encourages you continue living the healthy lifestyle.
Indus' Fitness Test Checkup
Indus has designed a comprehensive and best fitness test package to get a good insight of the functioning of body and its vital organs. This complete yet cheap fitness checkup includes tests of blood, urine, x ray, ultrasound, cholesterol, kidneys, liver, heart, lungs and also comprises of a free session with a doctor for counselling on test results and advise on diet and lifestyle.
Basic Fitness Checkup
Indus Essentia or Fitness Checkup is a basic fitness checkup for people in their 20s and 30s, especially for those who lead a hectic professional life, face a lot of stress, eat unhealthy diet, do not exercise, or smoke and drink.
People who are apparently fit and do not have any risk factors or symptoms for lifestyle diseases should also be taking health checkups regularly to ensure 'what is good, remains good!'
So what are you waiting for! Schedule your fitness checkup package which is specially designed for youngsters by Indus Health Plus.