People have started comprehending the importance of getting regular preventive checkups done but finding the right place to do so is still a matter of big apprehension for them.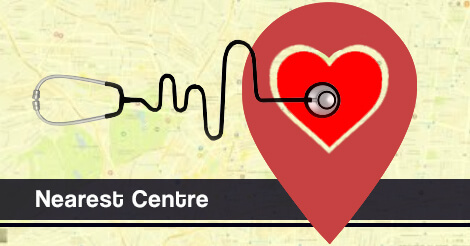 Several path labs and diagnostic centres claim to provide full body checkup just by doing routine blood and urine tests at a very low price. But is that enough? Can simple blood and urine tests tell the exact inside story? The answer is NO! Basic health checkups have to be comprehensive including procedural tests like X-rays, ultrasounds, doctor's counselling in addition to basic health checkup tests of blood and urine.
Health Care Centres
Indus Health Plus for the last 14 years is working tirelessly to spread the cause of prevention among masses. In the journey so far it has reached to lakhs of people, telling them the importance of early detection of diseases by regular preventive health checkup.
To deliver its health checkup tests, Indus has partnered with state-of-the-art hospitals and diagnostic centres across the country. Today, it has 122 partner facilities (hospitals, diagnostic centres and path labs) in 78 cities covering 17 states. Therefore the Indus' network of health checkup centres is far and wide.
In the domain of preventive health care, Indus is the only name which is synonymous to providing health care checkup at the most affordable rates with huge number of checkup centres spread across the country.
SO now it's become very easy to find out the best Health Checkup Centres near you. Just click on 'Health Checkup Centres' & select your preferred state & city and then choose your nearest partner hospital of Indus Health Plus to avail health checkup services. All the checkup centres affiliated with Indus Health Plus provide quality services, accurate results and superior customer care service to its clients.
With this nearest health checkup centre facility, now it is reliable and easy to take your first step towards preventive health care. So book your medical health checkup packages at your nearest centre to keep track of your health.