World Health Organisation defines health as "A state of complete physical, mental and social well-being and not merely the absence of disease or infirmity."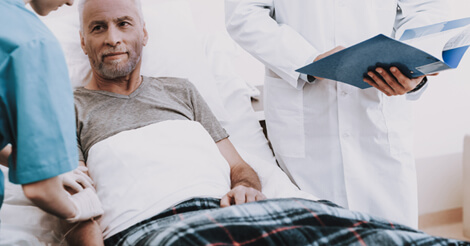 Diseases affect people irrespective of age, sex, occupation and culture; of course certain risk factors for some diseases are elevated in few individuals making them more susceptible to specific illnesses. But this does not mean that the person with risk factors will surely get the disease or the person with no risk factors will never get it, ever.
So the best way to catch diseases early in their origin is going for regular health checkups. Indus health plus has designed several comprehensive health checkup packages for all age groups and refers to them as Master Health Checkup.
While browsing for health checkup packages online, you may come across this term 'master health checkup' as in layman's terminology, this means complete body or whole body checkup.
Master Health Checkup Packages
Indus offers master health checkup packages which include tests for all body systems and organs to ascertain if everything is going fine inside the body.
Master checkup from Indus is a complete and thorough full body checkup. It is not merely blood and urine check for baseline testing but includes test for detailed understanding of kidney function (serum creatinine, blood urea), liver function (SGOT, SGPT, bilirubin), lipid profile (total cholesterol, HDL, LDL, triglycerides), blood sugar testing, x ray chest, ultrasound abdomen, ECG, 2D ECHO, free doctor's counselling and many more vital tests.
Master Health Checkup Benefits
Master health checkup benefits are immense. Not only it gives a detailed picture of body functioning and its health status, it also help in detecting diseases at an early stage when they are still in its initial stages where treatment and management is easier and effective.
Master Health Checkup Cost
Now have a look and compare master health checkup cost of Indus Health Plus with others. Indus offers its packages at almost half the market price. Indus packages are more affordable and superior in quality and customer care. This is because of the huge volumes of clients that Indus has and heavy footfall at Indus partner facilities for taking medical health checkups designed by Indus. This makes Indus to give packages at a much affordable rates than others and the benefit is extended to the client.
Master health checkup packages include the whole body screening which determines the true status of your health. Get the true picture of your health and live a healthy life with the family.
Therefore, get your master health checkup done at the earliest at your nearest health checkup centres because remember -
"Without health, life is not life, life is lifeless"
To know more about master health checkup packages by Indus Health Plus, we will get back at you at earliest.