International Women's Day is celebrated on 8th March every year. Today's woman is multi-faceted; who takes care of the family as well as her aspirations. There are times when she falls prey to lifestyle diseases. Women health problems are on the rise partly because of a constant race against time and partly due to sheer ignorance.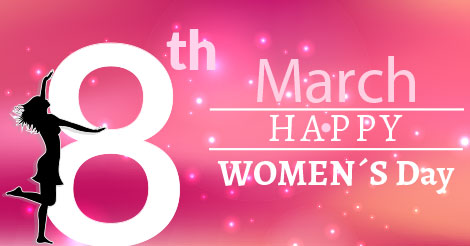 There are many common health issues of women let's discuss a few of them:
Cervical Cancer:
Over 62,000 deaths were noted in 2015 due to cervical cancer. Awareness about the disease and its diagnosis is a must. A simple cervical cancer test called as pap smear test can help in its early diagnosis and prevention.
Breast Cancer:
In India, more and more patients have been diagnosed in the younger 30-40 age groups. There are some really helpful tests like breast screening and even sonomammography, which can help in its early detection.
Polycystic Ovarian Syndrome (PCOS):
incidence has increased in the recent times. It is a leading cause of infertility in women. When PCOS is not diagnosed and treated at the right time, causes some serious health complications like heart disease and diabetes.
Infertility:
is one of the common lifestyle diseases in working women. We now live in a society where females are giving more priority to education and establishing their career. As a result of which there are late marriages which in turn leads to the complications in conception.
Premature Menopause:
All thanks to the current sedentary and stressful lifestyle; premature menopause is on the rise. Its long-term complications include conditions like infertility, cardiovascular diseases osteoporosis and stroke.
Heart Diseases:
In women, the risk of a heart disease is significantly increases after menopause. For avoiding any unforeseen emergencies a regular health checkup is important.
Osteoporosis:
According to the WHO, osteoporosis is the 2nd most serious health issue seen globally. The bone density is maintained by a hormone called estrogen. In a normal aging process after 35 years, estrogen levels drop. This initiates degenerative changes in bones. Regular health checkups for women that include a bone densitometry test will help early detection of these changes.
Stress:
is one of the fastest growing economies, thanks to the pool of educated and talented women. However, in a Nielsen survey done across 21 different countries, in an alarming statistics, 87% of Indian women felt stressed. This stress comes with the burden of expectations.
Depression/Anxiety:
Women are known to have 50% increased risk. Depression and anxiety are due to the hormonal changes, societal pressures, personal trauma or abuse etc. Not to forget, that these conditions could lead to further complications like suicidal tendency etc. The sad part is there is a lot of hue and cry and myths associated with mental illnesses. It is often seen that if you have a mental illness you are termed "mad". Recently, there are a lot of awareness programmes to help people combat depression and anxiousness.
Obesity:
Swift urbanization and sedentary lifestyle have resulted in an alarming rise of obesity in women. According to a study, obesity increases the risk of certain cancers (like Pancreas, Liver, Gallbladder, Oesophagus, Thyroid, Ovarian and Meningioma) by 40%.
It is only fair to conclude that women are homemakers in the true sense. Be it housewives or working women, the least we can do is to appreciate, respect and care for them. Awareness on women health is a must.
For a complete health status, you can opt for health checkup packages by Indus Health Plus, the preventive checkup specialist. The health checkup packages are especially and exclusively designed keeping prevention in mind.