It is said that 'Prevention Is Better than Cure!' and it is true. Taking preventive steps to ensure a healthy body and mind is always beneficial. The World Health Organization suggests the same and therefore, every year we celebrate the World Health Day on April 7, which reminds us the importance of health. The World Health Day 2018 is the 70th anniversary of World Health Organization, which makes it more special.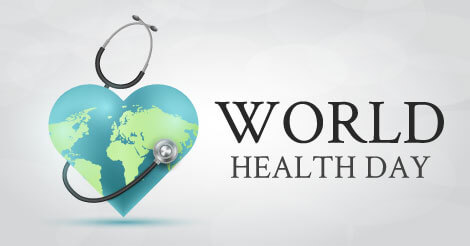 The medical science has progressed a lot over the last five decades. In spite of having proper medication, some diseases last for a longer time and so are called the 'Chronic Diseases' like diabetes, heart diseases, cancer, obesity and so on. They affect the other the parts of the body leading to disability. The chronic disease stats are quite shocking, in 2014, around 98.16 lakh people died in India due to various chronic diseases, which shows how severe these diseases are.
If we look closely, the reasons behind the chronic disease are very common and include lack of proper exercise, having one large meal instead of small meals, inadequate rest, unhealthy habits etc. People suffering from chronic diseases often think they are healthy if there are no symptoms. No symptoms do not mean no disease! The effects of these diseases are severe and that is why prevention of chronic diseases is vital. The diseases like arthritis, cancer, stroke, obesity, heart attack are some of the most common chronic diseases.
How to Prevent the Chronic Diseases
Cut down junk food

Junk food is full of calories and poor on nutrients and leads to obesity, heart attack etc. Avoid the packaged food, carbonated drinks as they are not healthy at all. Eat home-cooked healthy and simple foods.

Start exercising

It is not necessary to hit the gym all the time. Going for a walk or jogging can help you to remain fit, maintain balanced weight, blood sugar and be full of energy.

Be more social

Stay away from electronic gadgets and be more social, learn something new and make more friends. Being social helps you to stay away from stress and anxiety.

Go for a preventive health checkup

You may wonder why preventive health checkup? Today's hectic life needs you to make periodic health checkup an important part of your life. Preventive health checkups like full body checkup give you a complete health status of your vital organs. Even if you get slightly abnormal results, you can immediately visit your doctor and take precautionary steps to avoid further stress, pain, hassles and expenses for you and your family.
Regular health checkups work as the 'One Stitch That Saves Nine!' based on your test reports, the doctors may suggest small changes in your lifestyle which can bring big returns in the form of healthy body and mind.
Go for the preventive medical checkups from an expert and experienced team who will guide you through every step and will offer personalized advice for every member of your family.