Party Hard, Diet Harder
During party season, very often the healthcare regime goes for a toss, weight loss resolutions are overlooked and food and alcohol binge is welcomed.
With the temptations of great food and alcohol to lure you away, it is hard to stick on a particular way of eating. Drinking partying or any other social gathering, have some guidelines set to gain maximum enjoyment & minimum weight. Gobbling down more than a plate of food at a party would not be considered as responsible eating or even polite in most cultures, the same goes for drinking. While binge drinking must be avoided at all cost, it is not possible to wholly abstain in the party season; given the nature of problem in hand it is best to resort to responsible drinking.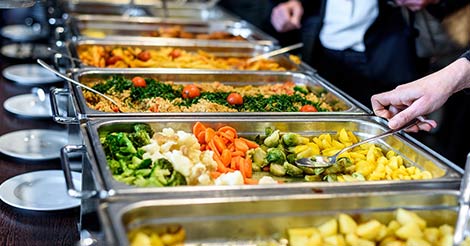 Drinking a lot over a long time or too much on a single occasion can damage the heart, causing problems including, cardiomyopathy - stretching and drooping of heart muscle, arrhythmias - irregular heartbeat, stroke, and high blood pressure. Heavy drinking takes a toll on the liver, and can lead to a variety of problems and liver inflammations including fatty liver, alcoholic hepatitis, fibrosis & cirrhosis. Alcohol causes the pancreas to produce toxic substances that can eventually lead to pancreatitis, a dangerous inflammation and swelling of the blood vessels in the pancreas that prevents proper digestion. Drinking too much alcohol can increase your risk of developing certain cancers, including cancers of the mouth, esophagus, throat, liver and breast.
So How Does One Stay Safe?
The answer lies in responsible drinking. Responsible drinking means that you avoid ugly and often embarrassing scenes. Basically, it means that you drink and not get drunk.
Following are some measures to help you drink responsibly and derive more enjoyment and pleasure from drinking if you choose to consume alcohol
Know your limit
We know you want to party but we all know nobody wants to be a laughing stock, so it is essential to know your limits. Most people find that no more than a drink an hour will keep them in control of the situation and avoid drunkenness.
Eat while you drink, go slow
High protein foods such as cheese and peanuts are not just an appetizer; they are high on protein which helps to slow the absorption of alcohol into the circulatory system. Many cultures consume alcohol only with food to prevent various problems. Don't gulp, gluttony is not classy. Sip your drink, savor it, make the effect last. By doing so you ensure you drink less and in turn you don't harm yourself.
Consume right food
Eat the kind of food that will absorb the alcohol well and keep you healthy. As drinkers mostly favor snacks, make sure to include ones with whole grains and polyunsaturated fats like omega3 fatty acids, which are found in certain fish including salmon, tuna, mackerel, and sardines and some nuts and seeds.
Stay healthy, stay safe
How well do you know your body? Make sure that you know you are ready to party. Undergo regular preventive health checkup. Know your sugar level, heart condition and cholesterol level before your days of indulgence begins.
Don't mix drinks and medicines
If you are on medication especially for heart diseases, diabetes or even overthecounter drugs such as sleeping pills and cold or cough medicine, don't mix these with alcohol. Consult your doctor and or pharmacy before you drink while on any prescription drug.
Drink a lot of water
For every alcoholic drink you have, your body can expel up to four times as much liquid. The diuretic effect of alcohol and the dehydration it causes contributes to the discomfort of a hangover, so replenish the fluids by drinking more water.
Be prepared
So party season will give you a little to no time to focus on your health, make sure that after party effects can be combated. Do not shirk your regular health regime and be prepared for those days when you can go easy on yourself.
Who doesn't like to party? However, you need to take care of your diet. Party food can take a toll on your health. You need to make sure that, you consume healthy food. If you want to be a stay healthy and enjoy many more parties, then you have to adopt a few essential strategies. You need to maintain a routine and also take up a regular health checkup. You can get in touch with Indus Health Plus, as it offers various health checkup packages such as preventive health checkup package, complete body checkup packages, etc. To know more about these packages, you can get in touch with Indus Health Plus by filling up the query form.