We all know that the liver has a more vital function as compared to any other body part. The liver is damaged or liver diseases occur when the level of SGPT is high. These changed levels can be identified by carrying out some tests, which are related to the liver. Know that the SGPT test is the most significant among the tests.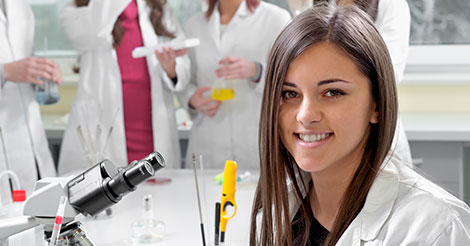 What is SGPT Blood Test?
Serum Glutamic Pyruvic Transaminase test also known as SGPT blood test is carried out to measure the amount of Glutamate Pyruvate Transaminase (GPT) in blood serum.
Significance of the SGPT Blood Test
This enzyme is found in heart cells, kidney, muscles and liver. An SGPT test is necessary for a healthy liver. SGPT is now called as Alanine Aminotransferase (ALT test). You can see its highest concentration in the liver.
Benefits of SGPT Blood Test
When you carry out SGPT blood test, first of all, you will get to know whether your liver is diseased or damaged and it gives the status of its functioning.
It helps you understand whether the level of SGPT is increasing or stable.
It is performed to identify hepatic failure, liver disorder, viral hepatitis, alcoholism and jaundice.
Know the Normal Range of SGPT Blood Test
Well, the SGPT normal range is about 7 to 56 units per liter of serum. Nevertheless, the ideal ranges of SGPT may be slightly different according to the techniques and protocols, which are used by various laboratories.
Features of SGPT Lab Test
You need to know that the normal results of SGPT test may differ from one lab to another. Once the SGPT test is performed, then each lab prints its normal values on their lab report. During this test, most labs consider the GPT level from zero to 30 units per liter. Moreover, to carry out these tests, minimum 5 ml of the blood sample is required.
There are many conditions and diseases, which can cause high SGPT level such as acute viral hepatitis A and B, celiac disease, epstein-barr virus, diabetes, heart attack, obesity, hepatitis C, gallbladder inflammation (cholecystitis), dermatomyositis. To lower the SGPT level, you need to undergo some diet modifications. Adding vitamin D to your food regime is an excellent way as it assists in avoiding liver damage and also aids in reducing the SGPT levels. Easy and common exercises like brisk walking, swimming and jogging help to enhance your health quotient. This will help you in keeping your liver on the right track.
A regular master health checkup package includes many essential tests such as SGPT, which gives you an overview of your health status. The signs and symptoms of high SGPT level may not be noticeable immediately, which makes a regular checkup important for you. You are precious to your family so never ignore your health; opt for a periodic health checkup with us. Fill up the query form below and our wellness expert will guide you.