Junk Foods - Unhealthy Diet
We are all familiar with pizzas, burgers and fried chicken, rolls, Pepsi and Coke. But few of us care what goes into preparing them. We wouldn't even bother to care as long as our palates are satisfied and our thirst quenched. We wouldn't care until one day we look in the mirror and discover that we've grown fat. Or we may be affected by any of the lifestyle diseases that include heart diseases, cancers, diabetes, etc. and then we might wake up!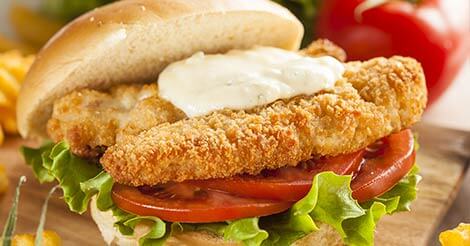 The Public Health Foundation of India informs that 'the highest rates of overweight and obesity have been observed in the epidemiologically and nutritionally advanced states of Punjab, Kerala and Delhi, which, incidentally, also have higher rates of non-communicable disease (NCD) risk and disease burden.'
The Jaipur Heart Watch studies suggested an increasing trend in overweight/obesity among urban men (21.1% in 1994 to 50.9% in 2005) as well as in women (15.7% in 1994 to 57.7% in 2005).
The chief causes behind such a sharp rise in the incidence of these health conditions lies mostly in the changes in dietary habits. There has been a visible change in the per capita calorie consumption in India. People, both in urban and rural India, have increased the intake of edible oil as well as fat. Oil intake increased from 18 grams per person daily in 1990-1992 to 27 grams per person daily in 2003-2005, while fat intake rose from 41 grams to 52 grams per person daily during the same period.
Total consumption data indicates an increasing trend in edible oil consumption, which has risen from 9.7 million tonnes in 2000-2001 to 14.3 million tonnes in 2007-2008, with a high proportion of unhealthy oils high in saturated and trans-fats.
There has also been a sharp increase in the number of high income families which, and it has been reported that 32% of their energy intake is from fats.
In contrast, the intake of fruits and vegetables, which helps in protecting the onset of the lifestyle diseases, have gone down by a critical level. Typical recommendations by the World Health Organisation (WHO) suggests 5 or more servings of fruits and vegetables daily or at least 400 grams/day. Also, the consumption of salt, which determines strongly the rise in blood pressure, is very high across different regions with the average intake ranging between 9-12 grams/day. WHO recommends an intake of 5 grams/day while the National Institute of Nutrition's recent Recommended Dietary Allowances (RDA) for Indians recommends an intake of 6 grams/day.
Cravings are obvious, but you cannot have everything, which you wish to have. You should control your cravings because street foods including sweet, spicy and sour and junk foods are not suitable for health. A quick fitness checkup helps us to get the current health status. The specially designed adolescent health check up is also recommended for the teenagers as many of them have unhealthy diet, which affects their health; a checkup would help them to understand these effects and importance of healthy food. Eating healthy and staying alert with the help of timely health checkup is essential. To know more about the checkup, contact us by filling out the form below.
References:
Chronic NCDs India 2011 (Public Health Foundation of India)