People are not much aware and knowledgeable about the basics of liver cancer is little amongst people. There are certain facts that everyone should know about this disease and may help in its prevention.
This article briefs about the diet plan which should be followed to reduce the impact of this cancer.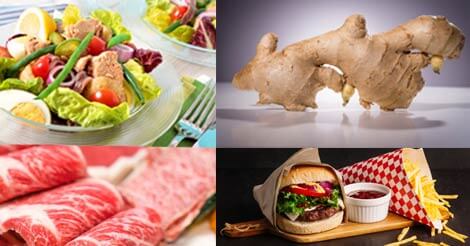 Liver Cancer Nutrition
There is a special diet plan for people suffering from this cancer, as the disease and treatment itself makes it so worst for the patients to deal with their daily meals. No matter how unappealing the food is for patients, staying healthy and strong is necessary to fight the disease. These special diet plans include:
Organic meals

As one of the main functions of the liver is detoxification, so, reducing the intake of the processed foods or the foods which have chemicals is essential. In such case natural and organic food is highly preferred.

Ginger

The treatment of the disease often results in the nausea and ginger is the best solution to alleviate it. Bland foods such as crackers, toast and bananas can help with nausea.

Take small meals

It is better to have six or more small meals in a day, instead of three large meals. The small meals help in reducing the pressure on the liver.

Avoid fat

Reducing the consumption of the fatty foods like red meat, fried and oily stuff are advisable for the patients.
Liver Cancer Awareness
95% or more of the total cases of liver cancer were the age of 45 or more.
The average population suffering from this cancer lies between the age of 60 and 65.
Men are more prone to liver cancer than women.
Some types of ionizing radiation or oral contraceptives can cause liver cancer.
Liver cancer survival rate in India is about 4% for past five years which is less than half of the survival rate of other developing countries.
Liver cancer can be caused due to long term exposures to aflatoxin which is made by fungus that contaminates rice, wheat and corn.
Each year more than 700,000 people are diagnosed with liver cancer throughout the world.
Liver cancer accounts for more than 600,000 deaths worldwide each year.
Liver cancer is overwhelming and its treatments can make eating really unappealing. However, it is crucial to maintaining your healthy diet and weight for strength. When you are fatigued and tired due to the liver cancer or its treatments, having a nutritious diet is important as it helps to feel much better. Discuss your dietary needs with Indus Health Plus during complete health checkups. If you don't know where to start, connect with us by filling this form.