Heart Diseases in Maharashtra on Rise
As a per recent abnormality report, cardio vascular diseases are increasing in the state of Maharashtra among the men between age group of 30 - 40 years and in women in the age group of 40 - 60 years.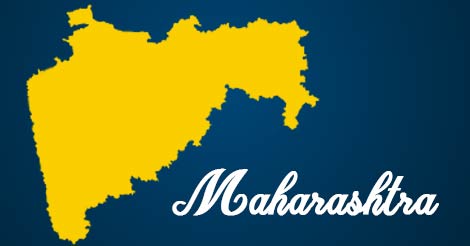 Recent WHO report says....
Heart diseases are the leading causes of death worldwide claiming several million lives each year. WHO Report predicts that in the year 2020, 2.6 million Indians will die of coronary heart diseases (CHDs), which constitute 54.1% of all CVD deaths. Moreover, around half of these deaths are likely to strike young and middle-aged individuals in the age group of 30 to 69 years, whereas only 23% of CHD-related deaths in Western countries occur in this age group.
Heart disease cases increasing in Maharashtra
It came in light that CVDs are increasing in Maharashtra between the age group of 30 - 40 years. Lipid profile and cholesterol levels are seen high amongst men and women in the age bracket of 45-50 years.
It was observed that women between the age group of 40 - 60 are getting more prone to CVDs because of drastic lifestyle changes. Inactive lifestyle, poor eating habits and lack of exercise are leading factors behind the risk of CVDs. It was witnessed that women often overlook symptoms and discomfort pertaining to heart diseases, and rarely consult an expert. Even if they do opt for expert's consultation, more often they will discontinue the treatment as soon as they get symptomatic relief.
Heart diseases are taking a toll on women and children in India. The susceptibility ratio of men to women is 3:2 in younger age group, but after menopause the ratio becomes 1:1.
Reasons could be...
As women mature with age, their health related needs change, as do their preventative care requirements. Besides lifestyle modification, preventive health check-ups are very useful in early detection of all types of illnesses and risk factors.
Mental and physical stress is one of the leading causes of heart diseases among female as now a day's most of them are managing office and home together, which further leads to less rest and minimum sleeping hours. Contrary to conventional belief that 'pre-menstrual women are completely safe from heart ailments it has been noticed the menstruating population is falling prey to cardiovascular diseases.
The increasing prevalence of diseases like hypertension, dyslipidemia, diabetes and obesity has led to an increase in the burden of cardiovascular diseases in India. Physical inactivity, increased use of tobacco, and genetic make-up, makes us more prone to falling prey to heart diseases. Experts believe that the 80 % to 90% of risk factor for CVDs can be prevented by controlling risk factors like tobacco consumption, alcohol abuse and following a healthy diet, control over high blood pressure, cholesterol, timely and regular preventive health check-ups.
Solution
Regular preventive health checkups are the easiest and most effective way out to catch heart disease early in their origin so that they can be managed and treated well.
Keeping your heart healthy and fit is so important and for which you need a regular checkup. It will help you in understanding the know-how of your health with which you can avoid any possible health complication by taking proper medication and treatment. Going for the essential heart checkup on a regular basis will provide a thorough analysis of your heart so that you can start immediate treatment if necessary. If you have any doubts regarding heart checkup, fill up the query form to get in touch with us.