Health Statistics Of India
Report of the National Commission on Macroeconomics and Health, Ministry of Health & Family Welfare, Govt. of India August 2005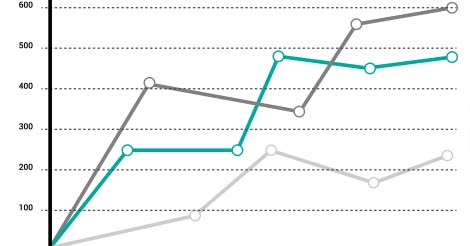 "Prevention of diseases, particularly non-communicable diseases that are expensive to treat, is the most cost-effective strategy for a country facing scarce resources."
Almost 38 million deaths occurred due to non-communicable diseases ( NCDs) each year. In that 16 million deaths occur before the age of 70 & 82% of these premature deaths occurred in low- and middle-income countries.
The World Health Organisation (WHO) indicates that India ranks very high among the nations affected by the rising wave of premature deaths caused by non-communicable diseases, which account for 60% of all deaths in India.
Non-communicable diseases, also known as chronic diseases. They are long duration and generally slow progression like cardiovascular diseases, cancers, chronic respiratory diseases and diabetes which are not passed from person to person.
In India, roughly 5.8 million Indians die because of diabetes, cancer, stroke, heart and lung diseases each year. In other words, out of 4 Indians 1 has risks dying from an NCD before the age of 70.
About 1.7 million Indian's deaths caused by heart diseases every year, according to the World Health Organisation.
Roughly 16 lakh people suffer from stroke throughout the India and health has found that 55 to 60 per cent men are prone to stroke as compared to women.
In 2014, the incidence of cancer in India is 70-90 per 100,000 populations. And cancer prevalence is established to be around 2,500,000 (2.5 million) with over 800,000 new cases and 5,50,000 deaths occurring each year.
Latest statistics provides that diabetes is fast gaining the status of a potential epidemic in India with more than 62 million diabetic. And it is predicted that by 2030 diabetes mellitus may afflict up to 79.4 million individuals in India.
According to International Diabetes Federation (IDF) 1 in every 10 adults will have diabetes in 2030.
Study to find prevalence of diabetes & hypertension discovers 80% people had abdominal obesity.
Price-Waterhouse-Coopers predicts that in 2025, an estimated 18.9 crore people in the country will be more than 60 years of age, needing higher healthcare spends.
By the end of 2025, India will need as many as 17.5 crore additional beds according to a combined study by an industry body and Ernst & Young.
In India, 3.2 crore people go below the national poverty line by spending on healthcare out of their own pockets in a single year.
The poorest 10% of the population rely on sales of their assets or on borrowings, entailing inter-generational consequences on the family's ability to access basic goods and affecting their long-term economic prospects.
Out of total expenditure on healthcare, more than 70% goes out of the patient's pocket. The rest is probably paid by the Government and insurance companies.
Through a healthy diet, regular physical activity, avoiding the use of tobacco and alcohol abuse, and preventive screening at least 80% of premature deaths from heart diseases and strokes and 40% of cancer can be prevented.
References:
Healthcare in India, Emerging Market Report 2007 - PricewaterhouseCoopers
Kaplan NM. Systemic hypertension: Treatment. In: Bonow RO, Mann DL, Zipes DP, Libby P, eds. Braunwald's Heart Disease: A Textbook of Cardiovascular Medicine. 9th ed. Philadelphia, Pa: Saunders Elsevier; 2011:chap 46.
Medical Industry Diagnosis: Triage for Health Care and New Vision for Life Sciences
IDF Diabetes Atlas - International Diabetes Federation
Today, a considerable percentage of the population is suffering from diseases such as cancer, stroke, lung diseases, diabetes, heart diseases and so on. Rather than spending on medication, it is better we prevent such diseases in the first place. It can be done with the help of Master Health Checkup by Indus Health Plus. It will give you an overall idea about your health status with which you can start the medication if needed. Prevention is always better than cure. For further questions, concerns regarding health checkup, and our team will get in touch with you.