SGPT & SGOT are the enzymes produced by liver & by other type of cells. High SGPT or SGOT is usually an indication of liver cell injury.
Adopting healthy modifications along with a specially designed diet for healthy liver is the best solution to the question of how to lower SGPT & SGOT.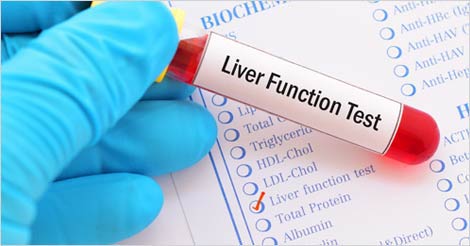 Healthy Liver Diet to Lower SGPT & SGOT Levels
Try to get more Vitamin D:

Including vitamin D in your diet is a beneficial idea because it helps in preventing liver damage and thus reducing SGPT levels. Ensure you add at least one vegetable and fruit in your major meal as it contains vitamin D in ample quantity. Oranges, soy milk, mushrooms, apples, eggs, fortified cereals, tofu, dairy products, cod liver oil, oysters and green leafy vegetables are good sources of vitamin D.

Go for plant-based nutrient-rich food:

Having organic food is the best as it helps in regulating the liver. Along with limiting the leakage of SGPT and SGOT into the blood, it creates new cells. Organic foods are often rich in minerals, antioxidants and vitamins.

Eat colored vegetables and fruits:

It is essential to have fruits and vegetables like kiwi, pomegranate, papaya, carrot, spinach, bell pepper. They are high in antioxidants.

Avoid the foods that contain high salt and sodium:

Avoid the deep fried, oily foods:

Avoid junk foods:

Stay away from meat fats, chicken and pork skins, cheese, bacon, carbonated drinks, junk foods and butter as they can contain antibiotics, growth hormones, steroids, chemicals, artificial colours or flavours.
Lifestyle modifications to Lower SGPT & SGOT
Stop drinking alcoholic beverages:

Alcohol is extremely harmful to the liver. Toxins such as nicotine and ammonia present in smoke are absorbed into your blood through the skin. It gives an additional load to the liver to filter them. Quitting alcohol and smoking helps in controlling SGPT and SGOT.

Regular exercise is necessary:

You can improve your overall health with simple exercises like swimming, jogging and brisk walking. Daily 30 minutes of exercise can keep your liver healthy.

Getting a routine medical checkup is equally important:

You can get to know whether your SGPT is high or low by doing a whole body checkup , which includes an SGPT blood test. This test reveals the amount of the glutamate pyruvate transaminase enzyme in your blood serum.

Consider taking antiviral medications and herbal supplements:

It will help in reducing the level of SGPT.
This same diet can be the answer if you are wondering how to lower SGOT . Inculcate above discussed good habits to protect your liver from being damaged.
However, getting your liver checkup done regularly helps in avoiding health complications. Get your test done by a trusted healthcare organization.