Special Commendation for Indus at Golden Peacock Award, Dubai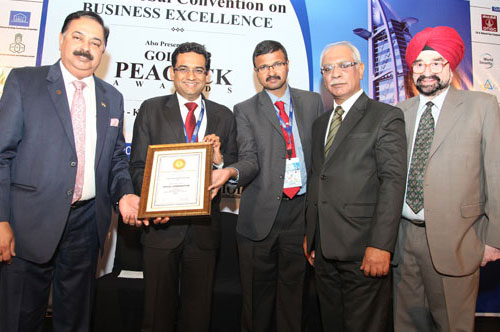 2nd May 2013, Burj Al Arab, Dubai.
Indus bags another celebrated honour at a grand ceremony held in UAE. Golden Peacock Business Excellence Award is one of the most coveted ones among the league. The esteemed jury chose Indus Health Plus to honour a "Special Commendation" for the noble initiative and life saving cause that Indus has been taking forward for the past twelve years.
The Special Commendation was presented at a specially organized ceremony in the presence of distinguished gathering of business leaders, jurists, academics, environmentalists, economists, legislators and policy makers.
On behalf of Indus, Mr. Amol Naikawadi JMD and Mr. Harish Pillai, COO of the organisation attended the felicitation ceremony in Dubai.
Get a Call from Health Advisor