Prostate cancer is a serious condition that affects the prostate gland in men's. The prostate is a small sized gland found in a man's lower abdomen, located under the urinary bladder. Prostate cancer develops when abnormal cells develop in the prostate.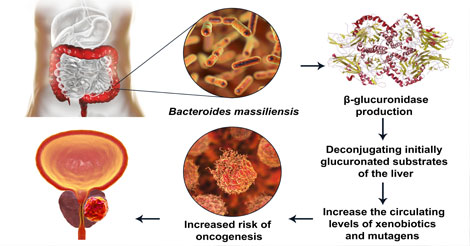 The prostate cancer is generally a slow grade disease and most of the men suffering from this type of cancer live long years without any symptoms and become lethal. However, there are a few cases of high-grade prostate cancer which spread quickly and become life-threatening. Timely detection and apposite management of the disease is the key.
Symptoms of Prostate Cancer
The early stages of cancer are asymptomatic; however, as cancer develops you may observe the following symptoms:
Frequent or sudden need to urinate
Trouble while urinating
Pain or burning while urinating
Finding blood in urine or semen
Pain in the hips, upper thighs or lower back
Tools for Diagnosis
After the screening for prostate cancer, your physician will recommend a physical exam and a few tests to confirm the diagnosis. These tests include:
Digital rectal exam (DRE)
Prostate-specific antigen (PSA) test
Prostate biopsy
Other tests like MRI scan, CT scan, or bone scan
PSA Test
This is a blood test that checks levels of prostate-specific antigen in your blood. High levels of PSA may indicate prostate cancer. However, high PSA levels do not necessarily mean you have prostate cancer. Thus you may talk to your doctor when to undergo a PSA test.
Normal PSA levels in the blood are 4.0 ng/mL and lower. In the case of a confirmed diagnosis of cancer in the prostate gland, this test can be used for grading or staging purposes.
Prostate Cancer Prognosis
Early detection and timely treatment of this cancer can be key to a positive outcome. For men with local or regional prostate cancer, the 5-year survival rate is nearly 100%. Around 98% of men are alive after 10 years of cancer. For those men diagnosed with metastatic prostate cancer, the 5-year survival rate is just 30%.
Prostate Cancer Treatment
Various treatment options for this cancer are listed below:
prostatectomy (prostate cancer surgery)
cryotherapy
immunotherapy
hormone therapy
radiation
chemotherapy
stereotactic radiosurgery
It is important to diagnose and treat prostate cancer in time. This helps appropriate management and cure of the disease. Regular health checkups can be a key to diagnose the disease at an early stage.
To book an appointment for full body checkup fill in the inquiry form and our health experts will contact you soon.