We all love monsoon as it brings relief from the blazing summer. After a hot and humid day, rain can surely be a pleasurable thing. However, the fact that rain can also gift you a handful of rainy season diseases cannot be denied. Our immune system is weakened during the rainy season and this leads to getting affected by water-borne diseases. You need to take adequate precautions to stay away from these diseases as they can take a severe toll on your health. Know here few home remedies for monsoon diseases that help one to prevent monsoon related health diseases.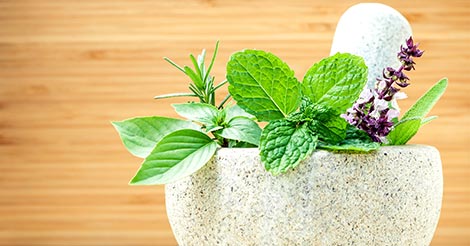 Common Monsoon Diseases
Let us have a look at some of the common monsoon diseases
Dengue:

The monsoon is perhaps the best time for the mosquitoes to breed, as there is stagnant water in several places, because of that, the mosquito-borne diseases increase. The fever caused by dengue can be dangerous for your health.

Cough & Cold:

The rise and fall of the temperature, which takes place during this rainy season, makes our body prone to bacterial/viral diseases which then result into cold and flu.

Cholera:

It's a water-borne disease caused by bacteria called Vibrio cholera. Cholera has a gastronomical effect on your body, which leads to severe dehydration.
Home Remedies for Monsoon Disease Prevention
Now, let's have a look at effective home remedies:
Protection Against Mosquitoes

The first step to staying away from the mosquito-borne diseases is to remove the stagnant water in and around your house. Drink fresh orange juice; being a great mixture of vitamins and antioxidants, this juice helps to fight against the dengue fever. Furthermore, it also helps in digestion and increasing antibodies. Make sure that you drink the extract of papaya and Neem leaves; it is very useful in curing the dengue fever and boosting the platelet count in the body. Use mosquito repellent, nets and use mosquito coils at your home.

Prevention Against Cold & Flu

Age-old, simple yet effective home remedies like gargling, steam, resting, drinking enough water are incredibly beneficial. Try having hot soup, nutritious diet and herbal tea. Drinking a glass of turmeric milk every day can also help stay away from the viral flu. Even eating 3-4 tulsi leaves a day is said to be very beneficial. Tulsi helps to improve your immune system and can fight against cold and viral fever.

Prevention Against Cholera:

Ginger helps in boosting your immunity. It is a natural antibiotic, which can be useful in curing cholera. It is widely used for both medicinal and culinary purposes.

Have Hot Beverages:

Hot beverages like tea, coffee, lemon tea, soups will keep you warm and hydrated. Avoid cold drinks or outside juices, they may have bacteria leading to several contagious diseases. Also follow the monsoon diet plan to improve the immune system & helps to keep you healthy in rainy season.
Monsoon is a wonderful season to enjoy which brings rejuvenating showers and greenery around us. However, maintaining your health is highly important to enjoy this refreshing season. Having a preventive health checkup in monsoon regularly can ensure that you are healthy and fit. This will help you in identifying the deadly diseases like Dengue at an early stage and your doctor may suggest you the suitable treatment immediately. Opt for Indus Health Plus' preventive health checkups and enjoy the monsoon to the fullest without any worries. Please fill up the query form to know more.