Colon cancer is hard to detect sometimes and it might be possible that early colon cancer would not show any symptoms. This is the reason screening is suggested for detection of the cancer. This post lists some common colon cancer early symptoms one should be aware of.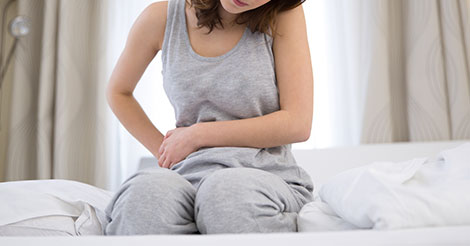 The colon cancer develops in the adenomatous polyps. Polyps may start as benign tumors and later get developed into a cancer. Once they become the cancerous tumor, they slowly start growing and spread within the bowel, and then, they may begin to show some symptoms of the disease.
Colon Cancer Early Symptoms
There are no specific signs or symptoms of the colon cancer that can be seen in early stage, however, there are certain indications that a person should not ignore. The colon cancer occurs in the large intestine, therefore, when the polyps turn into the tumor cells they directly affect the digestive system. The large intestine helps the body to absorb the water and nutrients and also in getting rid of the waste. The cancer affect the ability of the large intestine to perform these functions, which causes the change in the bowel routine or sudden weight loss. Any person who feels these kind of changes in the body should go for a screening tests.
The symptoms of the colon cancer completely depend on the size and the location of the tumor in the bowel. The changes mentioned earlier are very common and hence they cannot be considered as the true signs of the colon cancer. However, there is a list of changes that can be considered as the symptoms of the colon cancer-
Sudden change in functions of the large intestine, for example change in the bowel routine which can cause frequent loose and bloody stool
Constipation or not being able to completely empty the stomach
Change in consistency of stool (loose or watery stools)
Blood in the stool (which can also occurred by the hemorrhoids (piles)
Abdominal pain (bloating, gas or cramps)
The signs or the symptoms of the colon cancer can be subtle and might not make the person feel unwell or sick enough to seek medical help.
When to Consult a Doctor?
In case, you find any of these symptoms in your body, like, blood in stool or constipation, do not ignore and contact your doctor as soon as possible. It might not be the red alert, however, getting checked and doctor's advice is no harm for healthy future.
In the majority of cases, colon cancer does not show any signs or symptoms until an advanced stage. So, regular screening is advised for early detection of this disease and other infections. A preventive medical health checkup can help to detect any disease and even cancer. Healthcare providers like Indus Health Plus offer such services so that you can keep a record of your health. If you have any doubts regarding health checkups, fill the form given below and connect with us.