Globally, cervical cancer is the 2nd most leading cancer in females. It is mainly caused by a virus called Human Papillomavirus (HPV). We will look at how and why cervical cancer is such a huge threat and also get to know some important facts related to it.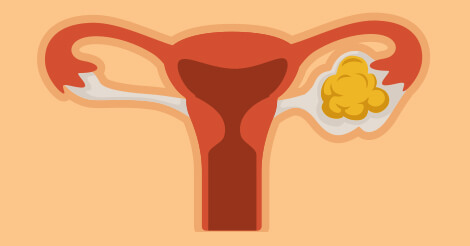 Why is cervical cancer prevention important?
These are a few statistics related to cervical cancer. These are enough to prove the fact that prevention is always better than cure.
In India, cervical cancer is the 2nd most commonly occurring cancer in women of the age group 15-44 years.
Globally 453.02 million females are at the risk of developing cervical cancer who are 15 years and above.
Every year 1, 22,844 Indian women are detected with cervical cancer.
67,477 deaths are noted in India annually.
Prevention of Cervical Cancer
The best method of prevention in cervical cancer is the early detection at the pre-cancerous stage (this is a stage where we can control cancer before they become fatal). A few ways by which we can prevent this dreadful disease in women are as follows:
Early Diagnosis
The following 2 tests help in prevention; you just need to go for a regular screening as early as at the age of 21.
Pap smear test
The Human Papillomavirus (HPV) test
Cervical Cancer Vaccine
The vaccine against HPV that is responsible for causing cervical cancer and genital warts is already available. There are many commonly asked questions about cervical cancer. Let's go through some of them.
Some Frequently Asked Questions about Cervical Cancer Vaccine
Who should get the vaccination?
Recommended age of vaccination: The World Health Organization (WHO) recommends vaccination for all girls of 9 to 13 year age group; as this vaccine is most immunogenic.
How many doses should we get for cervical cancer prevention?
2 doses should be administered at a 6-12 month interval in girls of 9 to 13 years age group.
3 doses should be administered for girls and women of 15 years and older.
How long does the effect of the vaccine last?
Some studies have indicated that the protection lasts over a long period of time. It is believed to remain effective for at least five years.
Does this vaccine prevent all cases of cervical cancer?
The vaccine does not provide protection against all HPV types. Hence, it is important for women to get screened regularly for cervical cancer.
How safe is the vaccine?
Research studies have shown no evidence of any serious side effects. The cervical cancer vaccine is not intended to replace Pap smear test, which is done to detect and screen for cervical cancer. Routine screening for cervical cancer through Pap tests and pelvic examination remains a vital part of a woman's preventive healthcare.
Is only cervical vaccine sufficient for HPV infections?
No, it is a common myth that cervical vaccine is sufficient to prevent cervical cancer/HPV infections. Following preventive methods should be kept in mind for dealing with cervical cancer:
Use protection against sexually transmitted diseases example: use condoms.
Limit number of sexual partners
Stop smoking, as it will increase the risk of cervical cancer
Opt for regular health checkups/screenings
Go for regular Pap smear tests
In the recent times, prevention through screening and a comprehensive health checkup have proved to be the best options by which we can save our body from all the fatalities and also the physical, emotional and financial burden of facing a dreadfully diseased condition.