Breast cancer is one of the most common cancers found amongst women all around the world. Thankfully, the organ it affects is a superficial one; hence breast cancer detection is slightly easier than picking other cancers in their early stages.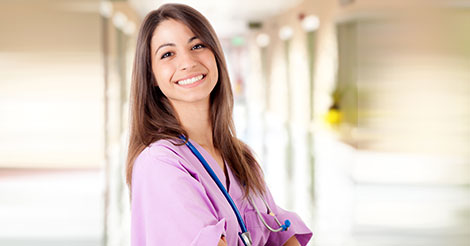 Quick Facts
1 in 22 urban women, and 1 in 60 rural women are at risk
Highest risk age group of 43-46 years
It may not produce any symptoms at its onset
Only 7-10% breast cancers are hereditary. Rest can be prevented through a healthy lifestyle and regular preventive checkups
Breast Cancer Causes
Breast cancer risk factors and causes can be,
First child birth after 30 years

Less or no breast feeding

Early onset and late finishing (menopause) of menstrual periods

Hereditary (only in up to 10% cases)

Dense breast tissue

Poor lifestyle habits (stress, high fat diet, obesity & alcohol)
Symptoms of Breast Cancer
See a doctor immediately if you notice any of these symptoms
A hard lump or mass in the breast or armpits, which feels fixed and does not move inside

Any unilateral abnormal discharge from nipple

Puckering or dimpling of breast skin at one particular area (orange peel like appearance)

Inversion of nipple
Stages of Breast Cancer
Like all other types of cancers, breast cancer too has stages:
Stage 0: The cancer is not yet malignant and has not moved ahead from its location. It is also referred to as "in situ" (in place).
Stages 1 to 3: The cancer may or may not have spread to underarm's lymph nodes. It falls under the early cancer stage and usually has a good prognosis when subjected to right treatment.
Stage 4: This is the advanced stage of breast cancer. At this stage, the cancer may have moved and spread into the metastatic stage (it may have spread to other parts of the body).
Breast Cancer Prevention
Best protection is early detection!
Breast cancer screening tests are following,
Self Breast Exam -
Do a self breast exam once a month
Clinical Breast Checkup by a Doctor -
Get a clinical breast exam done by a physician once a year along with a sono-mammography (ultrasound of breast), before 40.
Sonomammogram -
Ultrasound of breast once in 2 years after 40.
Mammogram -
X ray of breast, after 50, once in 2 years. A mammogram picks a lump when it is still as tiny as a pea.)
*Your physician is the best person to chalk out your individual periodic screening schedules, considering yours and your family's medical history, age and other risk factors. Screening frequency may vary in high risk women.
Be you own 'Breast Friend'!