Most of the death in cancer occurs due to diagnosis at later stages but with proper awareness, bladder cancer can be easily diagnosed at early stage. It has very low mortality rate as compared to other cancers. With a balanced diet it becomes easier to defeat the cancer.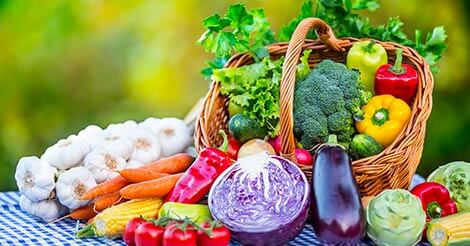 This article spreads awareness about bladder cancer and its complication during and post treatment. It also helps you find right choice of diet and nutrition to lower risks of bladder cancer.
Bladder Cancer Nutrition and Diet
Eating a balanced and healthy diet reduces chances of getting affected to cancer. These are the food that may help fight against bladder cancer:
Cranberry juice

is known to be rich in quercetin which may reduce the risk of this cancer. Cranberry juice has been found to reduce the growth of cancerous cells in bladder.

Green Tea

is rich source of epigallocatechin gallate which is very useful to fight against bladder cancer.

Consumption of lycopene.

Lycopene is said to prevent cellular damage and is very good for people suffering from bladder cancer. Food which are rich in lycopene are guava, tomatoes and watermelon.

Broccoli

is found to hinder growth of bladder cancer cells.

Eat plenty of grains like wheat, cereal, rice and beans.
Avoid food high in unsaturated fats like:
meat
ghee
hard cheese
sausages
lard
butter
cream
Eat unpolished rice, wheat, cereal and beans.
Eat ample amount of fruits and vegetables every day.
Avoid animal sourced foods.
Don't consume too much alcohol.
Bladder Cancer Complications
Complications are common after cancer treatment and may include:
A patient may suffer from depression post treatment.
An alternative way of passing urine is created if the bladder is removed.
A patient may suffer from sexual problems such as erectile dysfunction in man and narrowing of vagina in woman.
Obstruction in bowel movement.
Kidney infections or patient may suffer from kidney problems such as renal failure.
Bladder Cancer Awareness
A man is three times more likely to suffer from bladder cancer than woman.
Though man is more likely to suffer from this disease woman have low prognosis than man at every stage of disease.
Consuming too much of coffee may relate to higher risks of bladder cancer.
Survival rate is higher if a younger person is diagnosed with this cancer.
Risk of this cancer is approximately three times more for a smoker than a non-smoker.
Diagnosis of cancer in its later stages can be life threatening and may lead to more pain, stress and expenses too. So it is essential that you are alert and taking precautions to detect any serious ailment at the initial stage. Bladder cancer is one such health condition, which you can avoid with proper precautions. A healthy and nutritious diet can be helpful. Along with that, the master health checkup by Indus is useful as it gives you an idea about the possible complications. Contact us then fill out the following form to know more on planning your diet and precautionary tests to complete.