Asia Pacific Award 2009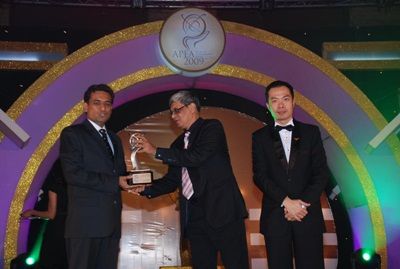 Mr. Amol Naikawadi has played a crucial role in the growth and success of Indus Health Plus, an organization that started in 2000 as a movement to make preventive healthcare and quality medical care available, accessible and affordable to all.
This is the second back to back international award received by Ms Kanchan Naikawadi in the spate of less than 10 days. Earlier she won the IWEC Award 2012 (International Women's Entrepreneurial Challenge), jointly organized by the Barcelona Chamber of Commerce, FICCI-FLO and Manhattan Chamber of Commerce. The IWEC awards recognize women entrepreneurship from the world over. The mission of IWEC is to develop a global business network for successful women business owners, helping them gain and expand access to international markets. IWEC also presents a platform for the exchange of knowledge, experience and connectivity among women business owners worldwide setting the stage for new business opportunities and joint ventures, and promoting social dialog among women entrepreneurs and business leaders.
Get a Call from Health Advisor