Immune system is the primary defense mechanism of our body that remarkably fights of the disease-causing bugs and keeps us healthy. However, at times we see a downfall in the immune system: you get infected and fall sick. is the first question that pops your mind. Are there any immune booster foods? Can you use vitamins to boost immune system? How does diet play a role? What are the lifestyle changes you need to make to get better immune health?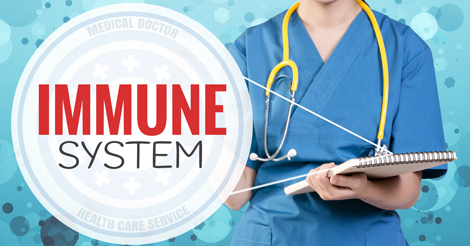 Our habits affect the way our body responses to germ attack. Adapting good and healthy habits can significantly benefit our immune function to work better. We have a few amazing health tips on how to increase immunity naturally.
Scroll down.
Manage Stress: From the tight working schedules to tackling children's tantrums life is full of stressful situations. When you're overstressed, your immunity goes down and makes you ill. You should, therefore, take a break whenever required to relieve stress.
Get Adequate Sleep: Lack of sleep releases higher levels of stress hormones in the body and this can cause more inflammation in the body. Getting a regular 8-hour sleep can work miracles to.
Say No to Smoking and Drinking Alcohol: Excessive tobacco consumption and drinking alcohol impairs immune health and increases vulnerability to lung infections.
Immune Boosting Foods: Eating a well-balanced diet with lots of fruits and veggies can help you fight infections. Leafy greens and brightly-colored fruits are abundant in antioxidants that boost our body's defense mechanism.
Exercise Regularly: Regular exercise can boost your mood and improve sleep quality. Both of these factors are vital to improving immunity.
Develop Personal Hygiene: Washing hands and feet thoroughly can help you stay at bay from cold and infections.
Preventive Health Checkup: Detecting the overall health quotient of your body is essential. Regular health checkups can diagnose predisposition to diseases. It helps to note how your body responds to stress and detects underlying conditions. The reports can be a practical guide to boost the immune system.
Try these natural ways to strengthen your immune system and stay healthy.

Complete health checkup packages can help you diagnose diseases in time and prevent emergencies. To book an appointment, fill the inquiry form below.